Econodek™ is a tough, economical, 60 mil waterproof vinyl decking product that's easy to install and looks great! You can install Econodek Waterproof Vinyl Decking on most outdoor living spaces including balconies, sundecks, roof top patios, walkways, stairs, and concrete.

Econodek was specifically developed and designed for DIYers, construction contractors, and waterproofing specialists alike. To speak with our expert sales and support team directly call toll free at 1-877-860-9333 (tap to talk) or select the Contact Us Today button below.




Contact Us Today
---
Econodek Waterproof Deck Solutions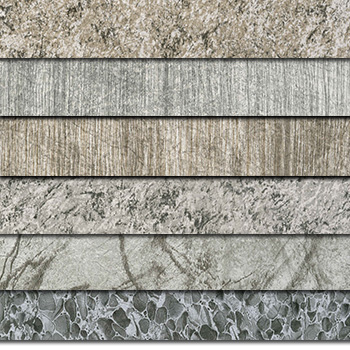 Econodek Protects
Designed for contractors and DIYers who want an affordable, attractive, and easy to install vinyl deck flooring product, Econodek waterproof vinyl decking is more than a deck flooring product, it's also peace of mind. What separates our Econodek waterproof deck membrane from conventional deck coatings (like rubber paint-on products) is that Econodek uses adhesives to fully adhere the membrane to the surface of your sundeck, roof deck, or patio. This creates a durable, waterproof walking surface that not only protects but also looks amazing. Remodel your deck in confidence with Econodek vinyl waterproofing membrane.
Econodek Is Easy
Econodek vinyl deck membranes were designed to make waterproofing your deck, patio, roof deck, balcony, or any other outdoor project easy and affordable. You get toll free customer support, architect and engineering specs and drawings, and access to our online vinyl decking installation videos. The videos have step-by-step installation instructions on how to measure your deck, the tools you will need, plus vinyl decking layout, adhesion, and deck finishing tips. With Econodek, you can waterproof any deck or outdoor walking surface in confidence knowing it will be the best looking and longest lasting deck you have ever done.
Econodek Quick Quote
Ordering Econodek is simple and easy. Use our fast and free Online Deck Calculator to calculate the vinyl decking materials you will need to waterproof your patio deck, roof deck, balcony, or pool deck. After submitting your vinyl deck flooring order online, an Econodek representative will contact you to review your order and ensure you have everything you need before making your secure payment. If you prefer to speak with someone directly, call our toll free number at 1-877-860-9333 or email us at info@econodek.com and our inside sales and technical team will be happy to assist you.
Econodek™ Has Sold Over
To Customers Across North America