7 Signs to Avoid with Decking Contractors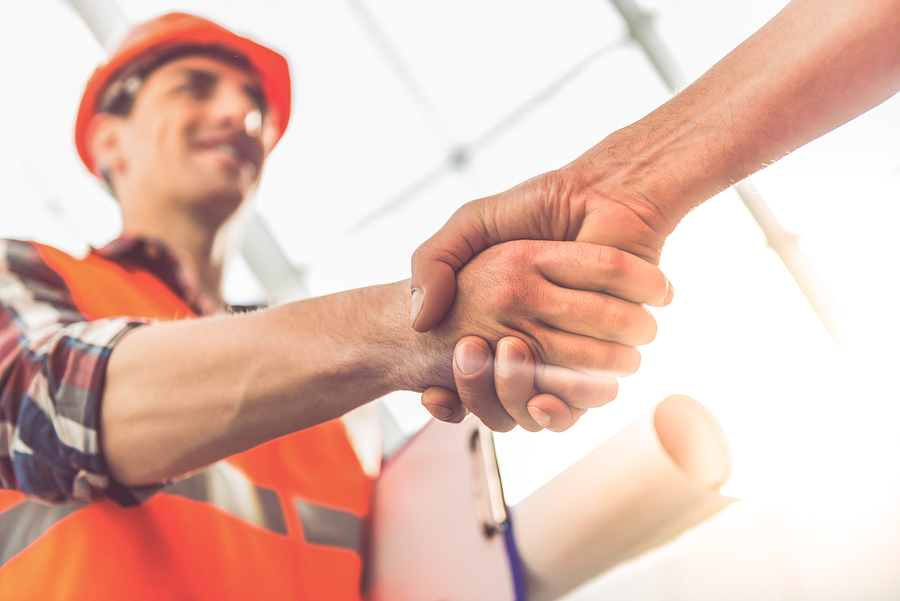 Unless you live in a cave, you've read at least one (probably several) stories about decking jobs that have gone bad because of shady contractors. As a vinyl deck owner, you need to protect yourself from unscrupulous builders, with our help.
Learn from the example of Mr. and Mrs. Pizzulo. They hired a contractor to install a new deck. Sounds simple, right? Unfortunately, things quickly started to go wrong. After receiving 50% of the fee up front, the contractor did indeed (after a few delays) rip out their old deck and install a few posts. Then he disappeared.
What can you do to prevent a similar issue when hiring a decking contractor? We have a few signs to look for.
Sign #1: A lot of Hustle
It's fine for a decking contractor to promote themselves, but unless they're working in the neighborhood (and even then), they shouldn't show up at your door. They especially shouldn't be pushy about replacing your vinyl deck.
Sign #2: Large Cash Deposit
A small retainer it perfectly acceptable, before starting a vinyl decking job, along with regular payments when vinyl decking building goals are met. And cash is never a good idea, as it's harder to prove it was paid. Get everything, including payments, in writing.
Sign #3: Using Vinyl Decking Jargon
Have you ever talked to a car or TV salesman, and not understand a word they were saying? It's a tactic meant to encourage a sale by encouraging confusion. If you don't understand anything a salesperson says, make them explain. And get a second opinion, even a third if needed to ensure you understand the scope of the project.
Sign #4: No Written Commitment
Like we mentioned above, if you don't have the specifics about a project or payments, then you don't have any recourse should an issue arise. A work contract should be specific about the scope of the project, materials used, and payment.
Sign #5: Missing References/Online Presence
Never sign with a vinyl decking contractor without checking references first. Besides any references, look at online reviews (and take with a grain of salt). Watch out for any patterns of bad reviews, such as not finishing the job, or asking for more money. Also, check with your local Better Business Bureau.
Sign #6: Reluctance with License and Permits
Obtaining the correct licensing and building permits are key to ensuring a smooth vinyl decking project. Any contractor who isn't licensed in your state, county or city should be avoided. Any vinyl decking contractor who says you don't need a permit, without providing proof, should be avoided.
Sign #7: Project "Issues"
Any time a project starts to have problems from the start should be a big red flag. This includes unexpected delays, increased cost of materials, etc. If you have any qualms about what's happening with your vinyl deck project, get someone else to have a look.
Replacing a vinyl deck is a big job, and you want to start with the right vinyl decking materials and a reputable contractor.