BBQ Tips and Protecting Your Vinyl Deck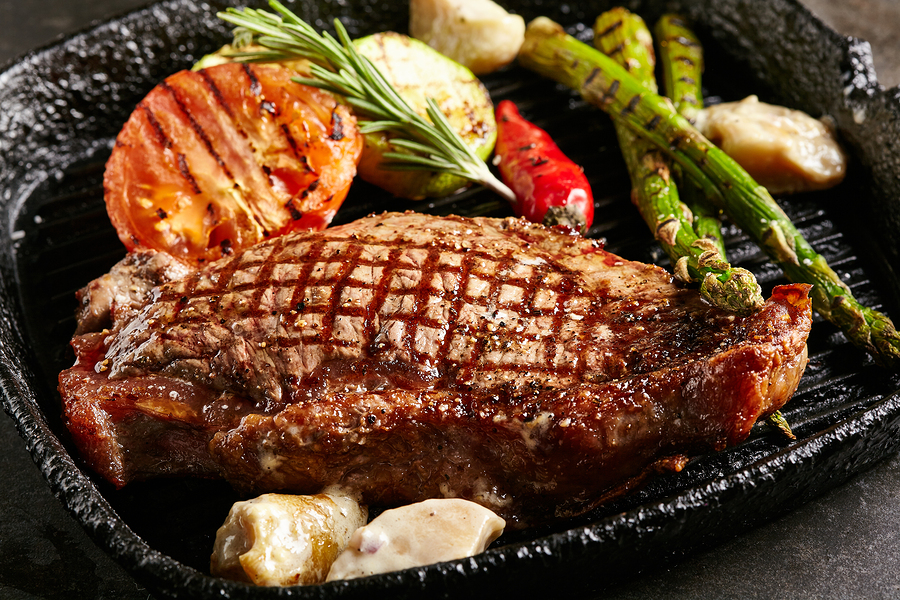 How much do you love to grill? With spring right around the corner, it might be time to get your vinyl roof deck, patio, balcony, or sundeck ready. Our Econodek deck experts have some tips, and a few suggestions to help you BBQ the perfect steak on your new waterproof vinyl deck.
Tip #1: With Steak, the Cut is Key
Choosing the right cut of meat is vital to having a great barbecue steak – so make sure you know which cuts are right for grilling. For the most part, you want to choose a lean cut with any extra fat removed. Other than that, here are a few top cuts to choose from:
Rib Eye
Hanger
Filet Mignon
Sirloin
T-Bone Steak
Tip #2: Prepare your Meat Ahead of Time
Marinating is a great idea if you want to add flavor and help to tenderize your steak. Ideally, you want to marinade for about two hours – so factor this in to your dinner prep plans. Try not to leave your meat in marinade for too long, it can break down the meat too much and create a mushy texture.
Easy Marinade
1⁄4 cup soy sauce
2 tbsp Worcestershire sauce
2 tbsp garlic, minced
1 tbsp Dijon mustard
1⁄2 tsp onion powder
Instructions: Whisk ingredients together, marinate for 30 minutes.
Make Your Own Marinade
You can have a blast experimenting with your own marinade recipes. All you need is an acidic ingredient (vinegar is a popular choice), as well as an oil and flavor. You want an oil-acid ratio of 3 to 1 so the acidity can break down the toughness of the meat. Meanwhile, the oil helps to keep moisture inside the steak, so you have a tender, juicy piece of meat. One tip – chose an oil with a high burning point so you don't have too much smoke.
Finally, whether marinating or not, take your steak out of the fridge about 20 minutes before grilling. By getting your meat to an even temperature, you'll have more even cooking.
Tip #3: BBQ with the Proper Tools
Always ensure you have the right tools on hand: a meat thermometer, a plate for removing the steak from the grill, tinfoil to help keep heat inside, fork and knife for checking the meat, pepper mill, and tongs or a spatula to flip the steak.
Tip #4: Check your Vinyl Roof Deck
You also need to ensure your vinyl deck covering is protected.
Prior to entertaining friends and family on your vinyl roof deck, check it over. Make sure that the vinyl deck membrane is intact, and that the underlying structure doesn't show signs of wear, rot, or looseness. Any problems should be addressed before you start using your deck this year – even if that means replacing the vinyl deck surface first.
Econodek is a waterproof vinyl deck covering specifically designed for waterproofing outdoor living spaces. To ask the DIY deck experts at Econodek about how to install waterproof vinyl decking on your patio, sundeck, roof deck, or balcony, you can contact them online or by email, or call Econodek toll free at 1-877-766-1366.