Top 10 Trends for Vinyl Patios and Decks in 2018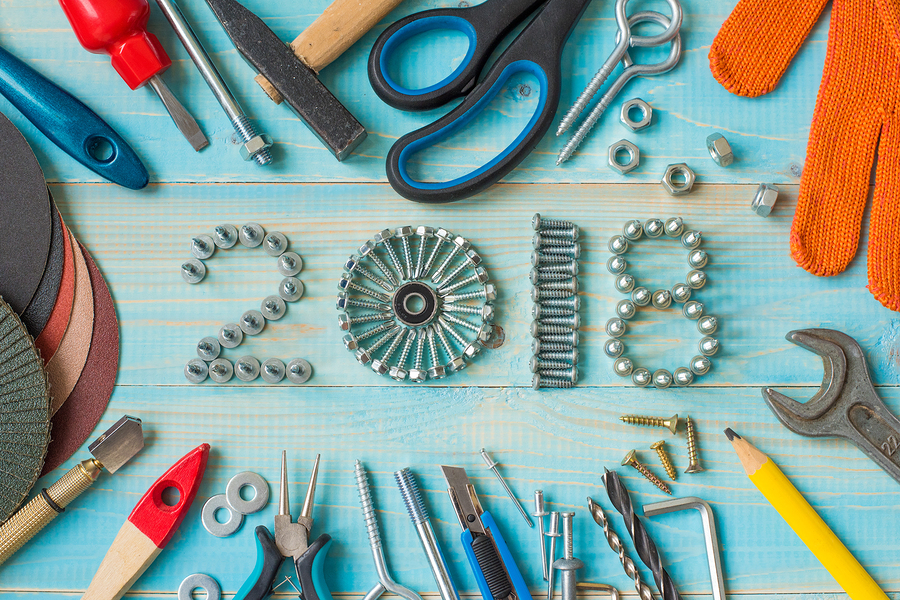 If you have decided to dedicate more time to your vinyl patios and decks this year, look no further than our suggestions for 2018's top trends. Big or small, choosing a trend can help you ring in a new spring and summer with flair.
Top Trend #1: Add More Color
The previous year focused primarily on a single and neutral shades, in 2018 it's time to add some color. You can embrace more color any way you like – with fabrics, paint, pots, accessories, etc.
Top Trend #2: Copper Tones
Neutrals and stainless steel were in last year, this year it is color and copper. Whether vinyl deck railings, fire bowls, wall art, coffee tables or flower pots – there are tons of ways to add copper to vinyl decks and patios.
Top Trend #3: Funky Floral Patterns
Say goodbye to geometrics and embrace big, luscious flowers. Go big or small, with throw pillows or full deck cushions. Not ready for the power of the flower? Find a few small picture frames and put one single, large flower photo inside to hang on the wall.
Top Trend #4: Very Vintage
Keep an eye out for affordable, vintage pieces that can suit your deck. It could be an old candelabra, a restored wicker chair, a scroll-y coffee table. Restoring a piece yourself could be a fun Christmas project.
Top Trend #5: Rustic Comforts
Farmhouse is all the rage, and it's easy to bring it to vinyl patios and decks. Add some wood and warm tones, get a bit wood plaque for the wall, pick up some old lanterns and insert big, blocky candles.
Top Trend #6: Cool Concrete
When you have a big space, chunky concrete pieces can help to break-up the space. Plus, it looks cool! First, make sure that your vinyl deck can carry the extra weight. Next, add lots of cushions with a few different colors and patterns to help bring a bit of comfort.
Top Trend #7: Embrace Minimalism
If your New Year's resolution includes less clutter, try embracing minimalism in 2018. Start by getting rid of everything you absolutely don't need, then fill the space with a few key pieces. Resist the urge to add pieces you don't need.
Top Trend #8: Neutrals with More
If you don't want to redo your whole space after investing in a vinyl deck full of neutral color, you can hop on board the 2018 train by paring your current décor with a few flashes of bright color.
Top Trend #9: A Lot of Warmth
Feeling cold? Add some warmth. Browns, dark oranges, warm whites, and orange-reds – these all make great choices and can help add comfort to cool places.
Top Trend #10: Creative Upcycling
With a little creativity, you can make old things new while embracing 2018's latest design trend. You can make just about anything with scrap wood, old pallets, crates, etc. Or simply find an old piece of furniture and tune it up – the sky's the limit!
Inevitably, all this sprucing up of vinyl decks and patios might lead you to consider a vinyl deck renovation, in which case it might be time to check out the terrific, affordable vinyl membrane products available at Econodek.