7 Fun Vinyl Deck Trends to DIY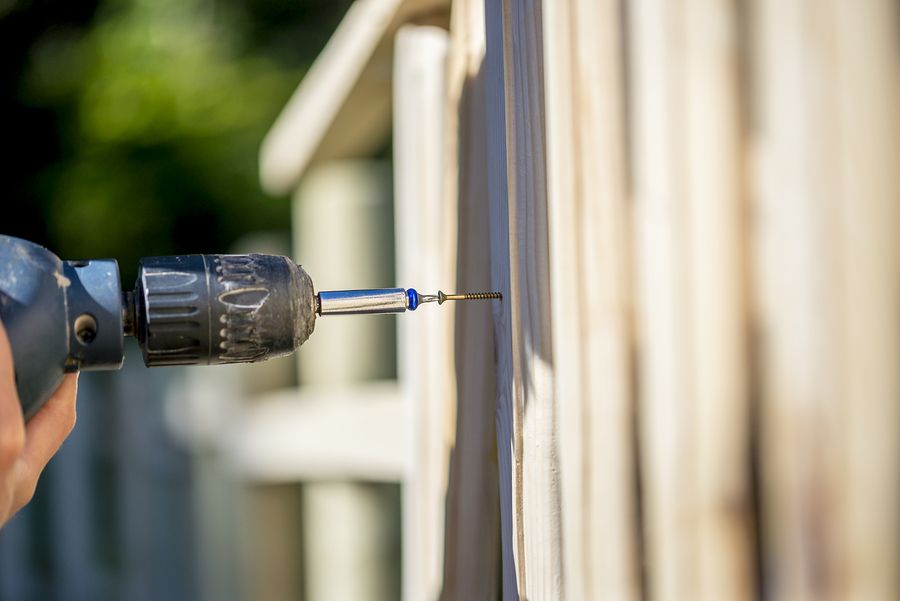 Is it time to renovate your vinyl deck, patio, or roof deck? Before you do, check out some fun and funky trends to give your deck that "new" look.
Trend #1: More Indoorsy
You've probably noticed that plastic vinyl deck chairs are out and sofas are in – it's all part of a growing trend to make your outdoor space more comfortable and enjoyable. If you've noticed that your space is less than inviting you might want to consider investing in some new furniture such as a couch, recliner/lounger, even a hammock! It's all about comfort.
As a side bonus, by adding more indoorsy touches like wall art or a throw rug you can cover up parts of your deck that you might not like, or at least make it feel more personable.
Trend #2: Aunt Martha's Vase
Does everyone's deck look the same to you? Perhaps that's why one emerging new trend is to look for unique pieces of furniture or décor. Whether it's a vase with reeds, a custom or limited art piece, a refurbished piece of furniture, or simply a combination of different pieces that reflect your style, investing in a few unique pieces will help your vinyl deck stand apart from the crowd. Check out antique and thrift stores to find great deals on rare items.
Trend #3: Lengthen Time Outside
It might be chilly, but that doesn't mean you can't still enjoy your deck. Fire pits are a huge trend over the last year or so, and you can even make your own with a few candles (or fuel), tumbled glass and a fire-proof pot. For lasting warmth look for gas-fuelled models that will keep you toasty while your sip a cup of tea and watch the sun go down. Propane heaters are also popular and might work better for your space.
Trend #4: Back to Nature
For vinyl decks and patios in the city, help to enhance the restorative qualities by bringing in natural materials and colors. It could be a rattan ottoman, a sisal rug, bamboo chairs, even a hemp hammock – if it's natural, it's in. Also look for funky metals like copper or antique brass if you're wanting to add a hint of sophistication, or natural stone for investments that last.
This goes for your vinyl decking too – look for natural patterns like wood planks and aggregate stone to help your deck or patio feel more like part of nature.
Trend #5: Create an Oasis
Hand-in-hand with using natural materials comes the need to add more "green" to vinyl decks, with plants, flowers, herb gardens, etc. No matter how small your space, consider adding railing boxes, a wall garden, or just a few cleverly-placed larger plants species to help create the feel of relaxing in the forest.
Trend #6: Funky Fabrics
You don't have to go with the old colors and patterns, pretty much anything goes today when it comes to outdoor fabrics. One big trend is geometric patterns as well as big blocks of color. Imagine your deck chairs all different colors, perched on an outdoor rug featuring interlocking squares – cool! If that's not what you are into there are a ton of other options, especially if you're handy with a sewing machine.
Trend #7: Eco-Friendly Vinyl Deck Materials
If you're not on the "green" train when it comes to building materials, it's time to start. Not only are today's materials for vinyl decks and accessories long-lasting, they're better for the environment too. Low VOC vinyl membrane offers a waterproof decking solution while minimizing the impact on the environment.
So, what decking trend are you most interested in? Perhaps you should start with a new vinyl deck membrane? Check out our selection of fantastic vinyl deck patterns!