Vinyl Patio Deck Flooring Trends for 2018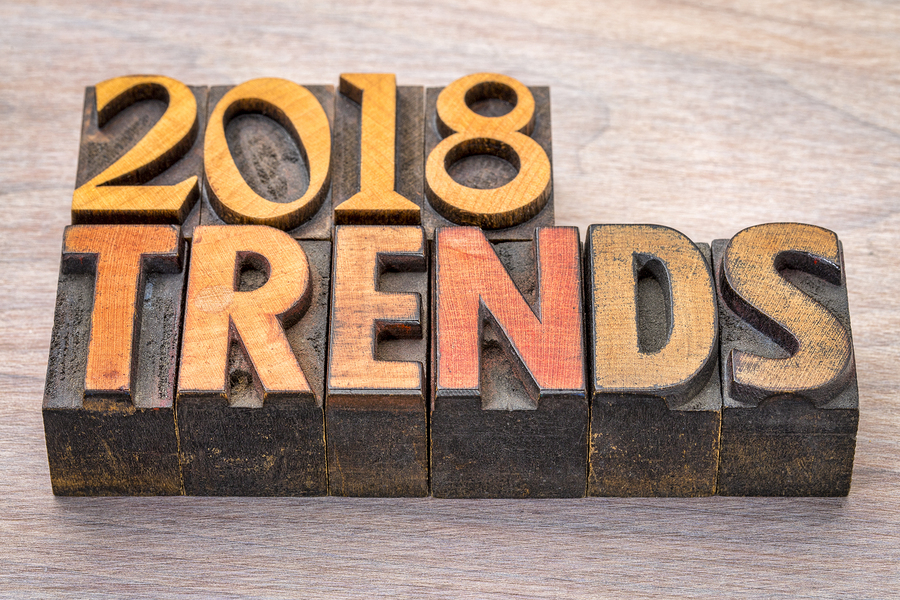 Is your vinyl patio deck flooring ready for spring? If not, it might be time to check out some of this year's top trends for improving outdoor living spaces. Our vinyl decking experts have compiled a list of the top outdoor living trends for you to consider:
#1 Trend: Chrome and Glass
Want a modern look for your vinyl patio deck flooring? Look no further than adding a combination of trendy chrome and glass to your vinyl deck railing. Not only will it look great, you'll be able to capitalize on the view. If your deck is feeling a bit "blah" then a change in vinyl deck railings might be just the ticket.
#2 Trend: Chunky Bits
If modern isn't your style, embrace some rustic farmhouse accents to enhance your vinyl patio deck flooring. Big, chunky wood accents are a popular choice – use them to hold up lamps, or to accent the joining pieces of a pergola. Also look at chunky furniture, chunky accessories, etc.
#3 Trend: Vinyl Patio Deck Flooring for Pool Surrounds
For decades, the only option for around a pool or hot tub was concrete or paving stones. While basic concrete may be affordable, concrete isn't exactly beautiful. And stamped concrete may be beautiful, but it may not fit your budget. Now, with new vinyl patio deck flooring products, you can install a beautiful, functional pool surround. Pools are great fun, make yours fun to be around.
#4 Trend: Create More Space with Vinyl Decking
Vinyl deck surfaces are great for creating secondary spaces. By installing waterproof vinyl patio deck flooring on the deck surface above, the space below the vinyl deck can become dry and protected. In turn, you can use this newly-created protected area for entertainment, to enjoy on hot and rainy days, or simply use it as storage.
#5 Trend: All the Colors of the Rainbow
Embracing color can help turn any vinyl patio deck flooring space into something really spectacular. You can make a small investment to add color with throw rugs, cushion covers, pillows, and table runners. All you need is some fabulous material!
#6 Trend: Natural Materials (or Natural-Looking)
Once again, natural materials like wood and bamboo are making inroads in both indoor and outdoor décor. Make your outdoor living space feel like home by switching out your metal furniture for natural materials like wood and wicker, or install some bamboo shades. For vinyl patio deck flooring, check out the vinyl decking patterns that mimic natural wood, without all the upkeep of real wood decking.
#7 Trend: DIY!
Nothing's trendier than upgrading your home, including your outdoor living spaces. Luckily, installing new waterproof vinyl decking to patios, balconies, roof decks, and even pool decks is a breeze. Start by checking out our gallery of great vinyl membrane products and get ready!
About Econodek Vinyl
Econodek waterproof vinyl patio deck flooring is easy to install and designed for use by DITers as well as decking contractors. You won't find a tougher more durable vinyl decking product on the market.
For more information about our Econodek vinyl patio deck flooring products or to speak with our vinyl decking experts, please call us at 1-877-860-9333 or to contact us online. We can also be reached by email at info@econodek.com.