Top Tips for Tasty BBQs on Vinyl Decks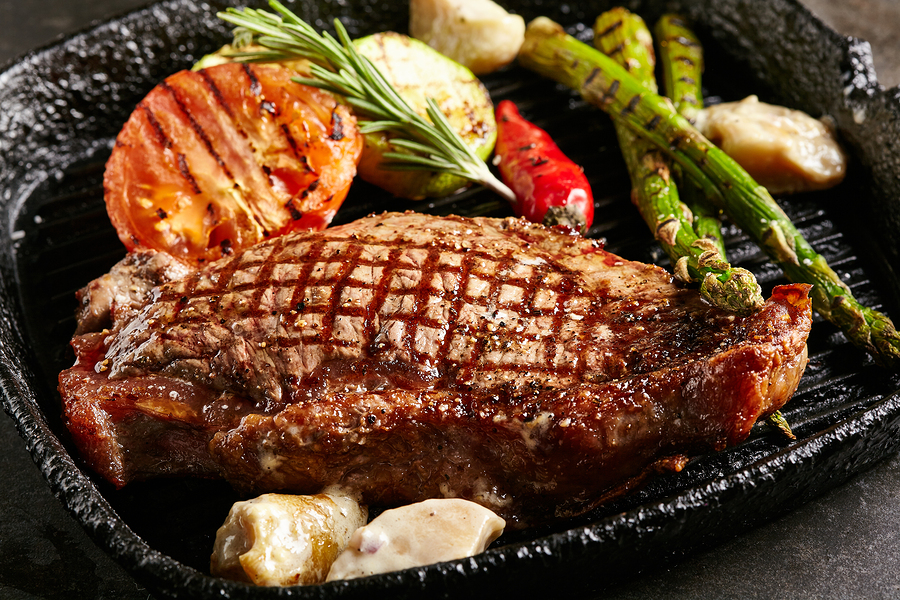 Maximize Your Meal & Your Vinyl Deck BBQ Station
There's nothing like setting up your vinyl deck BBQ station for the first barbecue of the season. Here are some handy tips to ensure you get the most out of your deck BBQ. Keep reading for some insights on preparing delicious meals on your vinyl deck this year.
Start at the Top
Meat tends to be the centrepiece of any successful deck barbecue. It's important to get to know your cuts and try to aim for one that works best for grilling. Lean cuts are best, as they have less fat and won't cause as many flare-ups, which could burn your meat. Consider cuts like rib eye, hanger or flatiron, while in a pinch, a porterhouse or skirt will do. Lesser-quality meat cuts may need extra time to marinade to soften a bit. It's always best to let your beef come up to room temperature before cooking for a more even finish. See this Taste of Home post on How to Make Tough Meet Tender.
Marinade Madness
Don't be afraid to marinade, particularly if you don't have a top cut of meat. Twenty minutes to two hours is ideal and will add more flavour to your meal. While it may be tempting to throw your beef in the fridge to marinate overnight, this might cause too much breakdown of the meat and leave you with a less than appealing meal.
There are literally thousands, if not more, marinade recipes to explore, so don't be afraid to try something new and different! Or, experiment with your own special recipe. You'll need a base of an oil plus acidic ingredient (like vinegar) in a 3:1 ratio. Add spices and flavour and you'll have your own house marinade. One caveat: the oil you choose needs to be able to tolerate high temperatures without smoking.
Add More Flavour
Whether using a marinade or other type of sauce or not, you can also add a touch of flavour by using wood chips in barbecue. You might also try a cedar plank for fish, or wrap chicken or fish in parchment paper with herbs and spices to lock in flavours. There are so many ways to prepare a meal with your vinyl deck BBQ station. Don't stick just with tried and true favourites – experiment a little!
Have the Right Tools
Gathering the correct tools for your vinyl deck BBQ station is key – nothing is worse than having to run inside in a panic to find what you're looking for. Larger vinyl decks can support storage, so it might be a good idea to have a place for all your BBQ tools to reside within easy reach. Otherwise, ensure that you have all the necessary utensils on hand before you begin.
Savoury Sides
The next time you use your vinyl deck BBQ station it doesn't have to be all about meat. There are literally tones of sides you can prepare on your grill. Roast vegetables and corn on the cob, some baked beans and cornbread, or try your hand at mac and cheese in a cast iron pan, etc. The sky is the limit. So, spend a bit of time finding great recipes you can test out this year to delight your guests.
Protect Vinyl Decks
Before you get started, take a few minutes to ensure you protect your vinyl deck BBQ station. Hot oil and other items that come of the grill can cause damage to the waterproof vinyl decking surface, so install a barbecue mat or spare piece of vinyl around where you're working. If you think your vinyl deck needs some attention, now might be a good time to consider installing a new vinyl deck membrane before grilling season really gets underway
About Econodek
Designed as an exceptional waterproof DIY vinyl decking product, Econodek has also become a favourite of decking contractors and waterproofing specialists.
To learn more about waterproof vinyl decking by Econodek, check out our online vinyl decking calculator. If you still have questions or prefer to speak with our vinyl decking experts directly, please call our Econodek office toll free at 1-877-860-9333 or send us an email.