Waterproof Under Deck Storage | Econodek™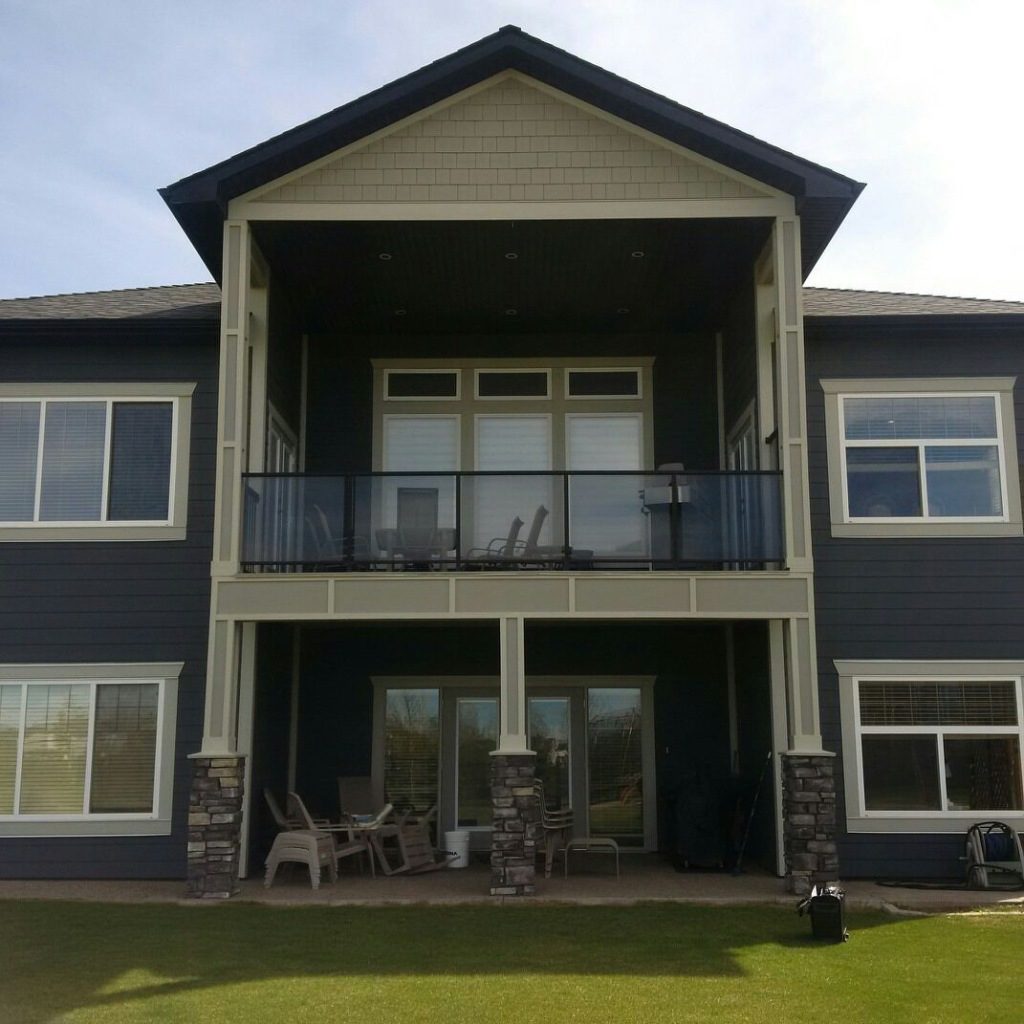 Waterproof Under Deck Storage – Econodek Vinyl Decking
If you're looking to create a usable dry space under a deck then Econodek vinyl decking is the answer for you. Econodek creates waterproof under-deck storage and lets you take advantage of the space beneath your deck. Whether you use that space for storage or for a dry sitting area Econodek completely waterproofs your deck's surface. Econodek is a 60 mil PVC sheet roll  waterproofing membrane that gets fully adhered to the top of your deck surface. It is an integral part of a complete DIY waterproofing system that not only protects but looks great! Check out our decking photo gallery.
Econodek Protects
There is obviously a big difference between wet or dry storage under a deck or outdoor space. When searching for waterproof under deck storage you need your deck to be completely waterproof and safe from the elements. Creating a waterproof barrier to keep your items dry has never been easier with the Econodek vinyl deck system. Econodek is sold as a complete DIY decking kit that has everything you will need for installation. With a textured surface, and six great colors to choose from, Econodek has a color pattern to suit any exterior. To find a color use our vinyl decking augmented reality app. Barefoot and pet friendly you never need to worry about splinters and there is virtually no upkeep required. Simply clean off your deck with a hose and a bristle brush a few times a year to keep Econodek looking great.
Econodek Step-By-Step Installation Guide
An Econodek deck covering is an easy to install deck system that immediately provides waterproof under deck storage. Econodek's step-by-step installation videos, informative website, and customer support will guide you through every detail on how to waterproof a deck over a living space. Our team of waterproofing experts is always ready and happy to help you with your outdoor project. With over 30 years of waterproofing experience, there are very few things we haven't seen before. We are always just a phone call away, Monday to Friday, from 8 am to 4 pm PST, at 1-877-860-9333.
How Much Does Econodek Cost?
When researching products for waterproof under deck storage this is ultimately what you need to know. Econodek makes it easy for you to find out the cost of your deck materials via our free online deck calculator. All you need to need is enter the dimensions of your deck and we will tell you the recommended materials necessary for the installation. They are broken out item by item including the individual and total cost. If your deck isn't a square box or if you would rather deal with an Econodek expert directly simply send us an email at info@econodek.com to get started with your free deck quote.
Econodek Color Samples
Another important step when doing your research for products that can provide waterproof under deck storage is to see actual product samples. We want you to see our Econodek colors firsthand, and not just choose a color selection based on a computer screen. If you think Econodek may be the solution to properly waterproof your deck the right way then let us know. We will send you a sample pack of our color selection along with Econodek installation brochures at no charge. That's right, just reach out and we will send you free samples. If there is a particular color pattern you are interested in we can send you a larger sample of that as well.
Contact Us Today
For more information about using Econodek on your next project contact us today! We would love to discuss waterproofing your deck over a living space with Econodek waterproof vinyl decking. Not only will you create dry usable space underneath your deck but you will create a cozy outdoor space on your top deck that you can enjoy for many years to come. So, stop maintaining your deck and start enjoying it with Econodek today! To speak with our decking experts, call us toll-free at 1-877-860-9333.
Waterproof Under Deck Storage Solution