4 Tips for Firepits on a Vinyl Deck Surface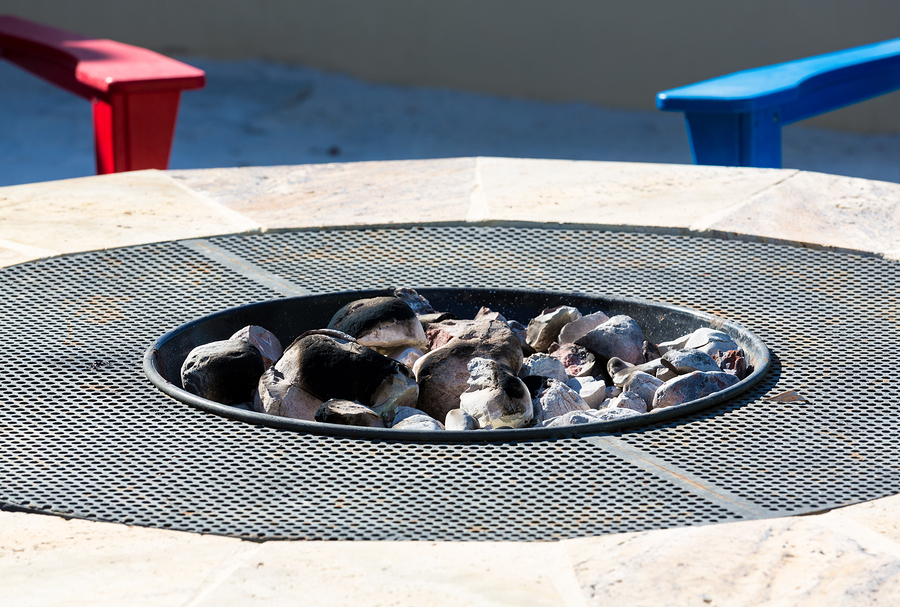 Are you finding that the nights are a bit cool, and you're abandoning the outdoors earlier than you'd like too? Perhaps it's time to install a fire pit on your vinyl deck surface. Whether gas, wood, or some other type of fuel, a fire pit can add heat and ambiance to vinyl decks, as long as a few considerations are made. We'll cover those here:
Begin with Bylaws
Don't go out and buy a fancy fire pit yet, first make sure it's allowed. Condos have strict bylaws on what's allowed on outdoor areas. Similarly, some districts might do the same for homes. Ensure that you are allowed a fire pit first, and narrow down the types of fuel you're allowed to use.
Second, pay attention to regional restrictions, such as those that are in place during dry and hot summers. Some areas may restrict or outright ban fire pits as they are too hazardous at certain times of the year. Safety first!
Check the Vinyl Deck Surface and Structure
Depending on the style, your new fire pit could be heavy, Check that your deck can handle the weight (primarily only a concern for older decks). While you are at it, ensure that the vinyl deck surface is intact – it's easier to make a change now before you put something large and heavy on it.
Find a Stylish Pit
There are tons of different sizes, styles, and fuel types when it comes to fire pits. Take some time to consider one that will work best for you. For example, if you already have a gas barbecue you might want to install a gas fire pit since the fuel source is already available. Or, you might want something more decorative, or one that doubles as a coffee table when not in use. The options are endless!
One thing to keep in mind is heat – since your fire pit is going to be on top of your vinyl deck surface it's important that there is a minimum of heat coming off the bottom of the pit so you don't damage the surface. If this can't be helped, consider installing a heat-shielding material, such as tile, to protect your vinyl membrane.
Enjoy!
Once your fire pit is set up on your vinyl deck, it's time to enjoy! Regularly check your vinyl deck membrane to ensure that the heat isn't causing problems, especially if the style you chose tends to heat up underneath. Of course, if you have an older vinyl membrane you might want to install new vinyl decking to ensure that your deck is protected before putting a fire pit on top.